JOIN US FOR OUTDOOR BOOTCAMP! Spring 2018, outdoor fitness takes over….
Starting at $30 per session drop-in (small group 3-6 people). All fitness levels. 
See results fast by training SMART, not LONG! Outdoor Bootcamp runs April to December 2018, email for current days/times.
Small group personalized training in Toronto's beautiful SUNNYBROOK park (Leslie & Eglinton). We have taken the gym outside so you can enjoy the FRESH AIR and green surroundings while you GET FIT! My fully-equipped 'OUTDOOR GYM' includes 116 leg-sculpting stairs, 5 sport fields, trails, kettlebells, 25 sets of free weights, medicine balls, BOSU balls, TRX, rubber bands & a creative TRAINER!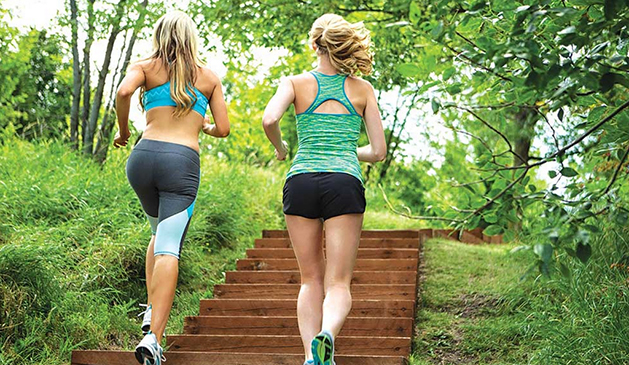 Sweat it up in the fresh air and get that summer body FASTER by training SMART…. It's fun and a welcome change to the gym. All levels and ages welcome. Light intensity for beginners and HEAVY duty for seasoned athletes… and everything in between. 60 min fun-filled strength/cardio sessions. Pay-as-you-go!
Booty-Camp in the Park… as low as…
$115 per person PRIVATE
$65 per person PARTNER
$30-40 per person SMALL GROUP (3-6 people)
Gather 3 or more friends and I'll add a session for you!
Mon/Wed/Fri — 930/10am
Tues/Thurs — not currently scheduled
Mon/Wed — 530/6pm
Sat — 10am / 11am (as well as afternoons coming soon)
Sundays by request, not currently scheduled
Email me for our 2018 season's schedule.