JOIN US AT OUTDOOR BOOTCAMP! Summer 2016 is here and outdoor fitness takes over….
Starting at $30 per session drop-in (small group 3-6 people). All fitness levels. 
See results fast by training SMART, not LONG! Outdoor Bootcamps run March to November 2016, email for current days/times.
Small group personalized training in Toronto's beautiful SUNNYBROOK park (Leslie and Eglinton). We have taken the gym outside so you can enjoy the FRESH AIR and beautiful surroundings while you GET FIT! Our fully-equipped 'OUTDOOR GYM' includes 116 leg-sculpting stairs, 5 soccer fields, trails, kettle bells, 20 sets of free weights, medicine balls, BOSU balls, TRX, rubber bands, fresh air and more!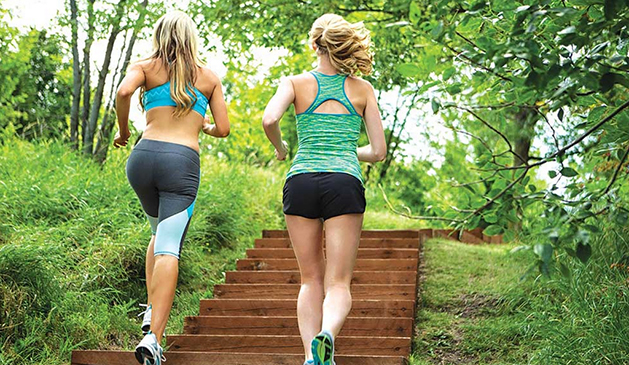 Sweat it up in the fresh air and get that summer body FASTER by training SMART…. It's fun and a welcome change to the gym. All levels and ages welcome. Light intensity for beginners and HEAVY duty for seasoned athletes… and everything in between. 60 min fun-filled strength/cardio sessions. $35 pay-as-you-go or PREPAY $310 for 10 sessions to be used within 8 weeks (i.e. 1-2 times per week)
Booty-Camp in the Park… as low as…
$120 per person PRIVATE
$65 per person PARTNER
$30-35 per person SMALL GROUP (3-6 people)
Gather 3 or more friends and I'll add a session for you!
Mon/Wed/Fri — 930/10am
Tues/Thurs — not currently scheduled
Mon/Wed — 530/6pm
Sat — 10am / 11am (as well as afternoons coming soon)
Sundays by request, not currently scheduled
Email me for our 2016 season's schedule.